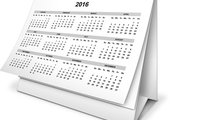 Our meetings for the year 2016 are now fixed. You can find all dates in our events calendar.
Maybe you noticed that we will hold weekly meetings from March to May. We want to test this weekly rhythm for three months. If it proves successful we will probably decide to keep it!
We are looking forward to seeing many of you in 2016!